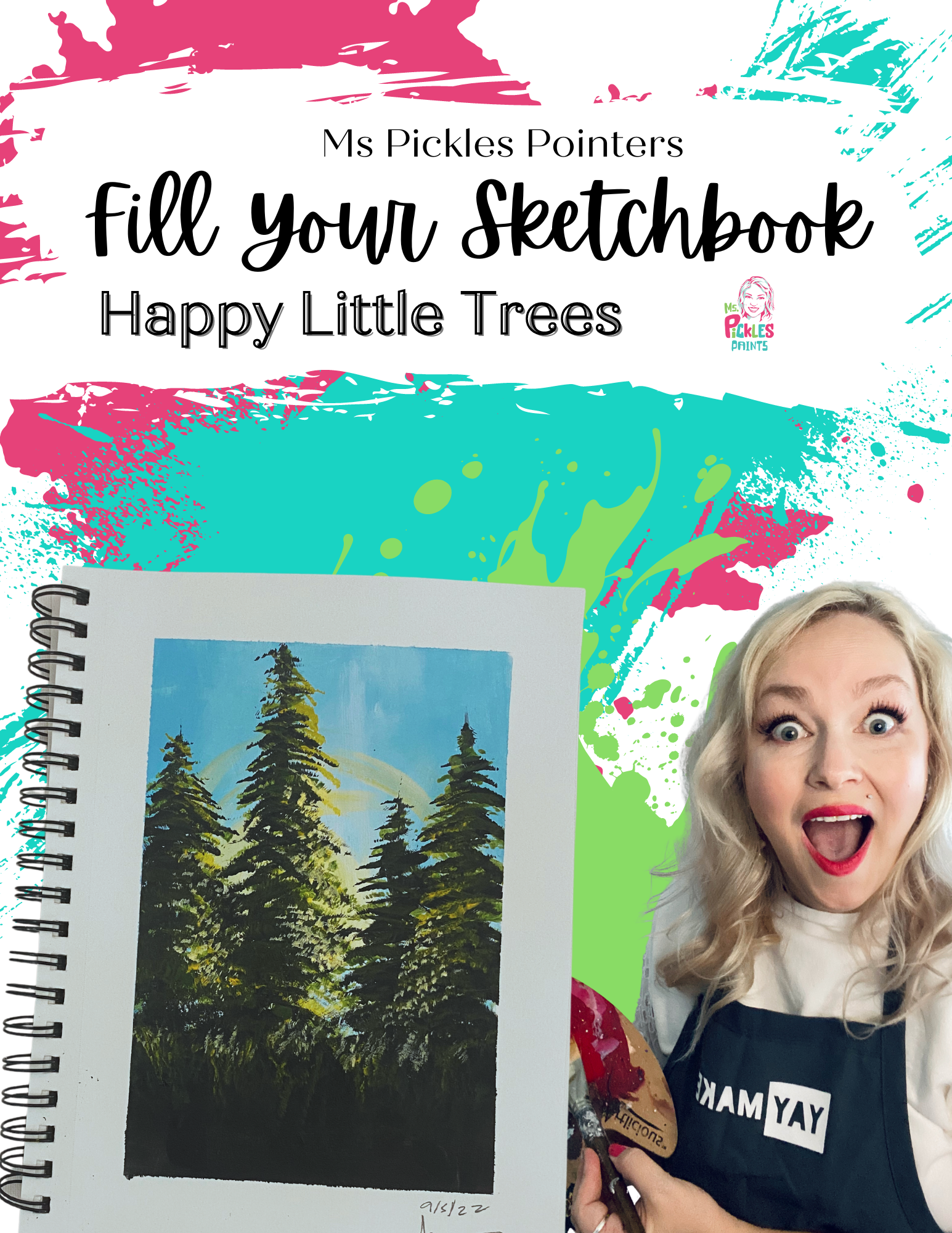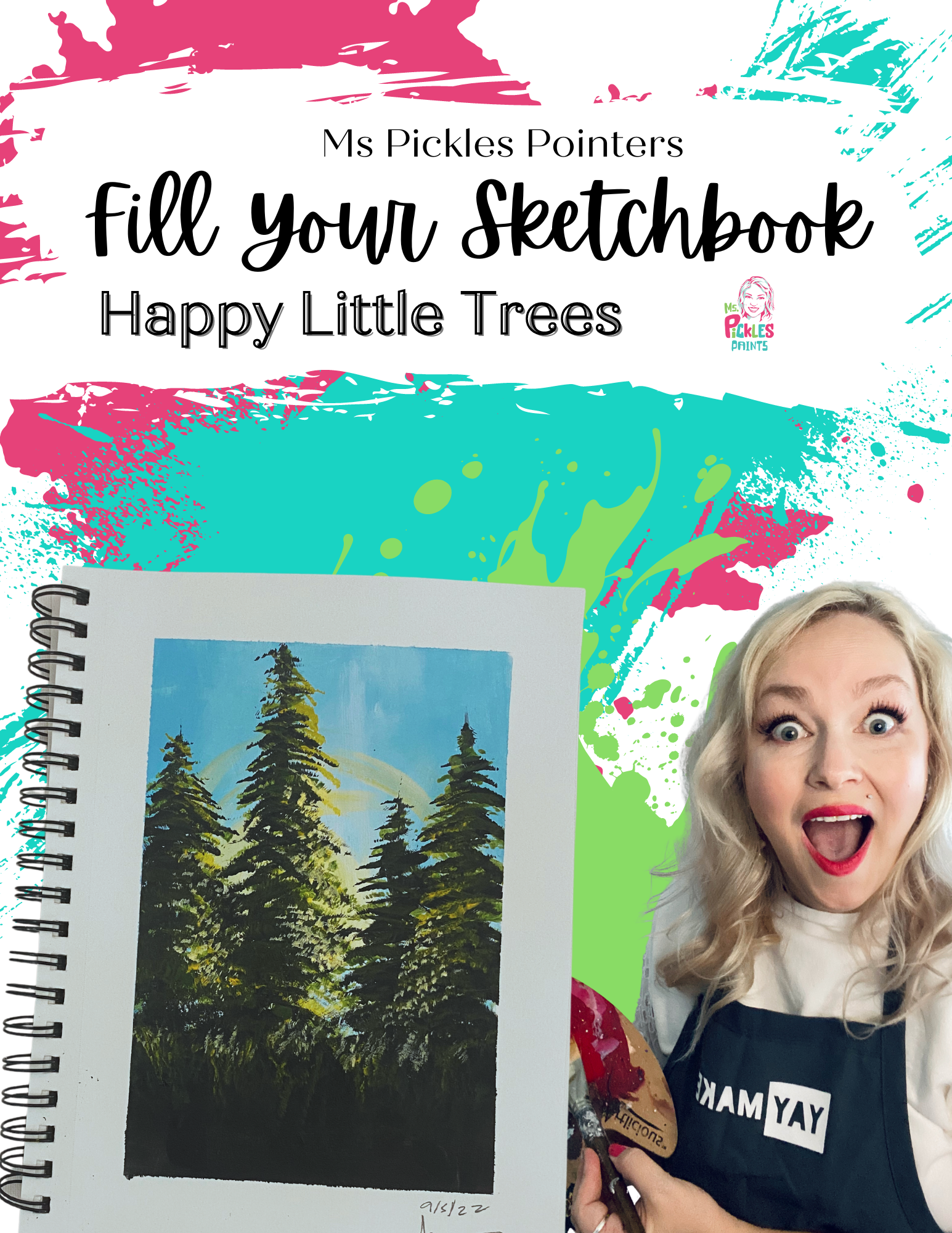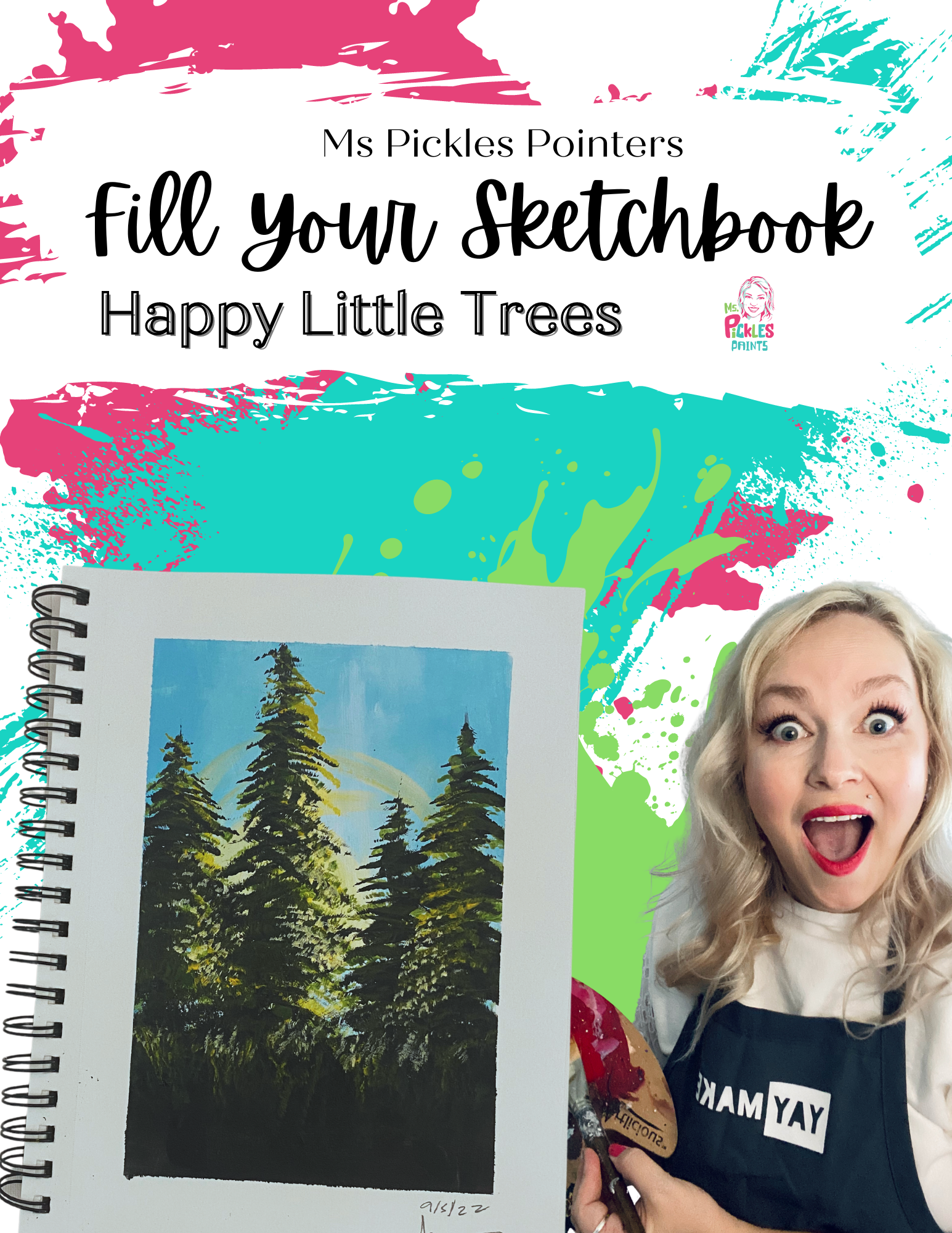 Paint Nite On-Demand: Ms Pickle's Pointers: Happy Little Trees
---
Original Artist: Maria Solano

Recorded from: Montclair, CA
---
For: Teens and up

25 minutes

Language: English

Promo codes/Vouchers not accepted for this event

---

Event On-Demand

This event is pre-recorded. It can be watched as many times as you want during the rental window.
---
$8

for 7-day rental

Not eligible for reschedule or refund
Buy
My Friends! I am so excited to have my first On Demand painting session available to you.
The idea behind this series is to get you working with a sketchbook to develop mark making skills to progress your journey as an artist and a painter. Remember, YOU are an artist. Every time you sit down and paint, YOU are a painter. Working in a sketchbook is a fantastic way to work on the fundamentals, and I think you'll find when your sketchbook is full... You'll be amazed by how far you've come!
This session is all about representing Evergreen Trees, a tried and true classic in Landscape painting. Its a fantastic introduction to the style of this series, which will have you creating quick sketches on computer paper or card stock, then completing a painting in your sketchbook. You should be able to complete the session in just about an hour.
Many of the supplies you should already have available if you've done virtual Paint Nites with any of the amazing artists on the Yaymaker platform (or if you are an art supply hoarder like I am haha). The main item you'll need to procure is a good quality sketchbook. Take a look at the weight of the paper, I recommend something 114lb or higher.
Here is my suggested supply list for this session:
Sketchbook: 7"x10" or 9"12" 114lb or higher (This links to what I use)
Pencil or Marker
Computer Paper/ Card Stock
4 brushes - 1/2" Flat, and any other 3 brushes you have available. I grabbed a Round, Filbert, and Fan
Tiny Amount of Acrylic Paint - I used Black, White, Pthahlo Blue and Cadmium Yellow Medium
Water Cup
Rag/Paper Towel
Palette Knife
Artist Tape
Here is a link to a list on Amazon for supplies for this series: https://amzn.to/3SfM6Iy
Please reach out to me with any questions regarding supplies or the session: hello@mspicklespaints.com
Join my Facebook group to share work, ask questions, and grow as an artist:
https://www.facebook.com/groups/2098545903677467/?ref=share_group_link
Trending Events On-Demand