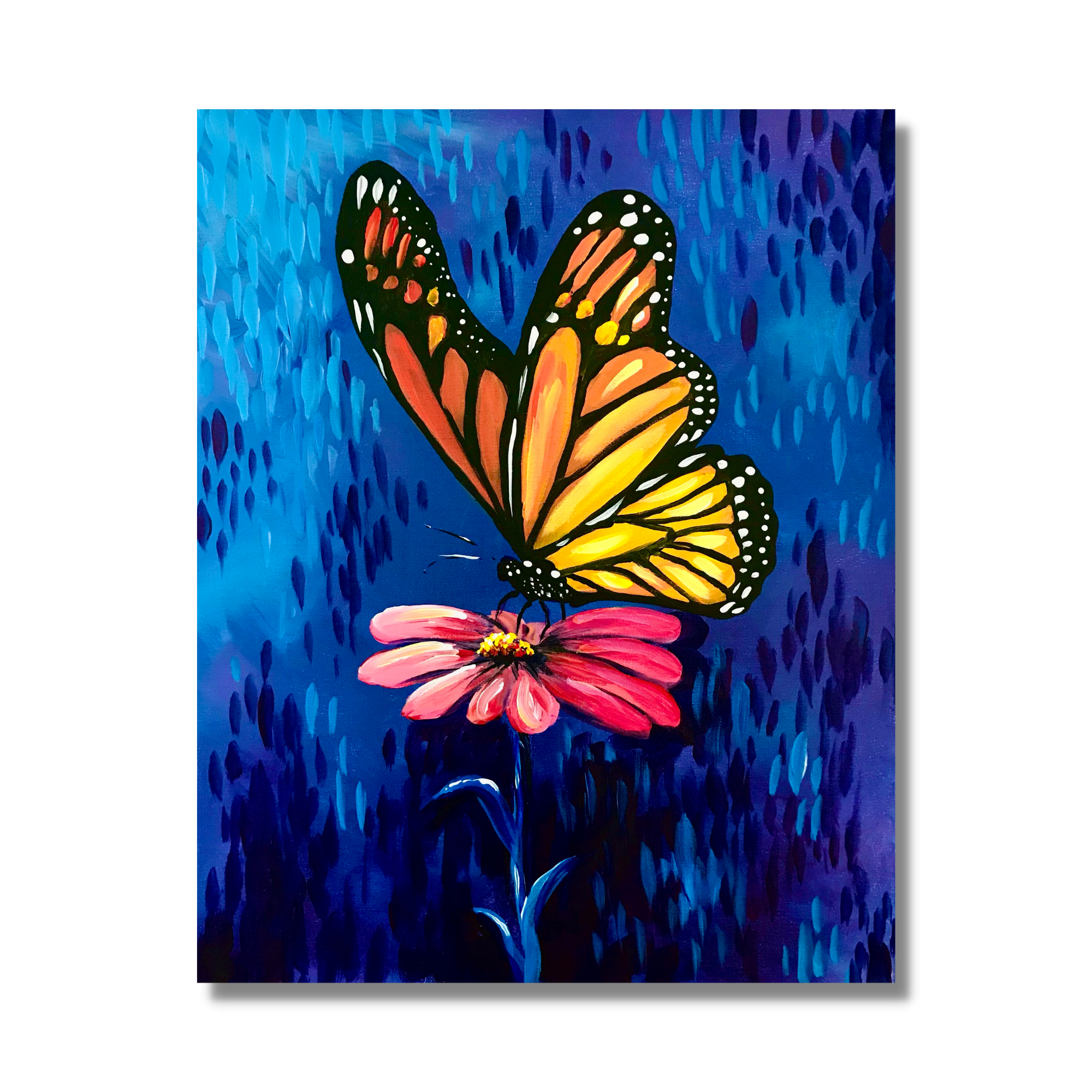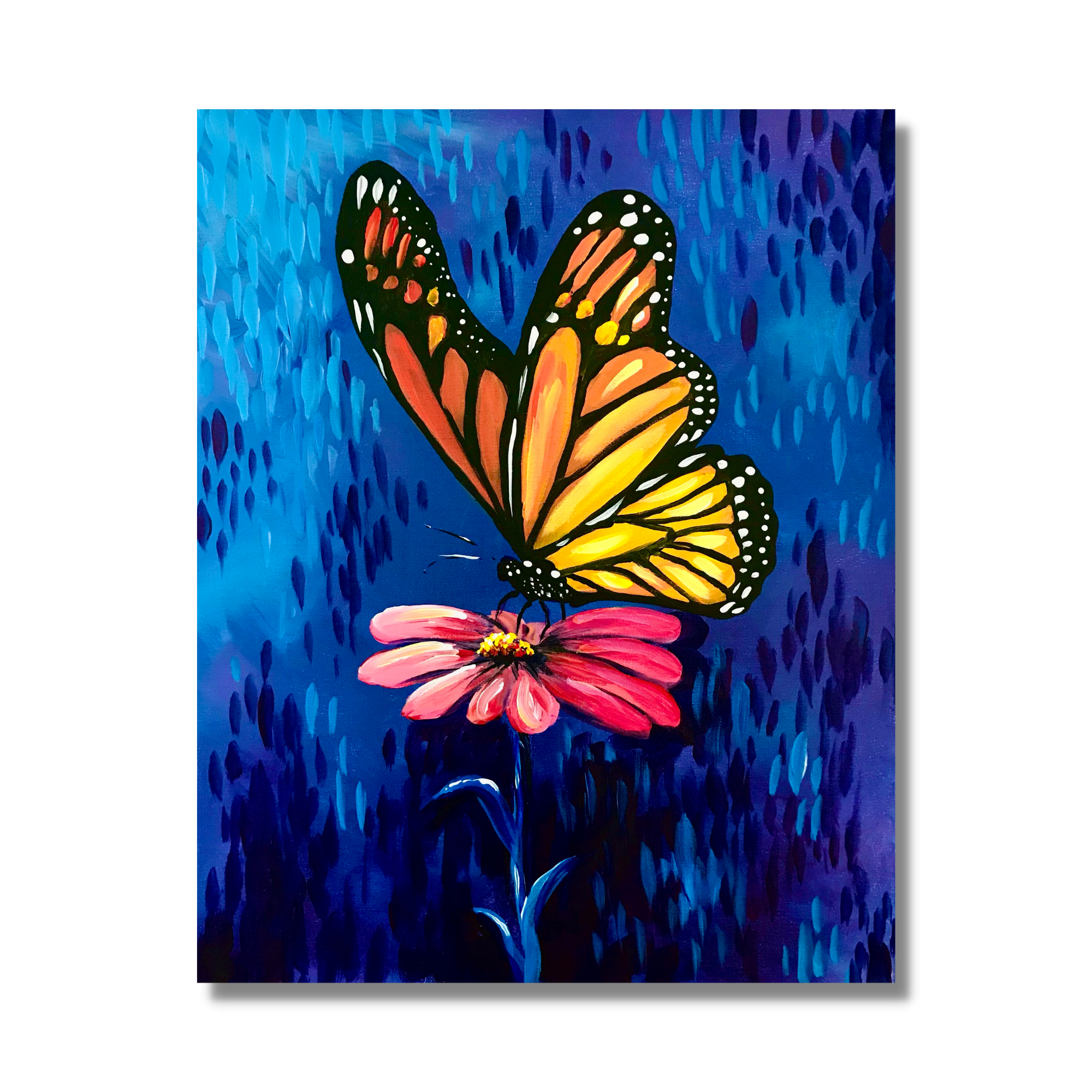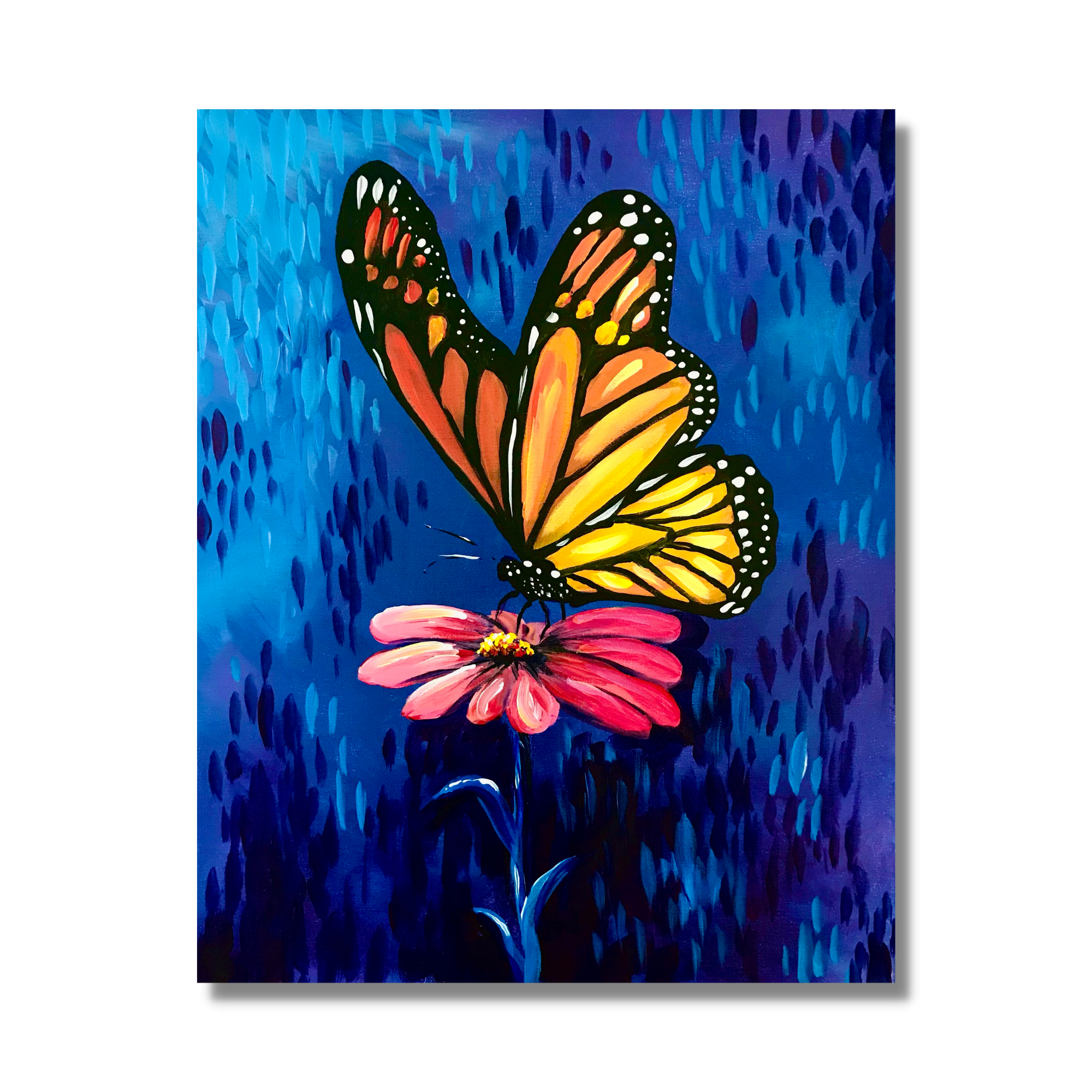 Paint Nite On-Demand: Majestic Monarch Butterfly
---
Original Artist: Wendy Anderson

Recorded from: NEWPORT BEACH, CA
---
For: Teens and up

1 hour 5 minutes

Language: English

Promo codes/Vouchers not accepted for this event

---

Event On-Demand

This event is pre-recorded. It can be watched as many times as you want during the rental window.
---
$10

for 7-day rental

Not eligible for reschedule or refund
Buy
This is a recorded step-by-step streaming paint party event video. You need your own art supplies (paint, brushes, canvas), to paint along from the comfort of your home. ART SUPPLIES NOT INCLUDED.
SELF SUPPLY CHECK LIST What you need to get started and paint with me:
ACRYLIC PAINT: In primary colors:
white
black
red (magenta, bright)
yellow (lemon/primary)
blue (cyan, cobalt, phthalo)
(recommended brands of paint Amsterdam, Blickcrylic (blick), or Liqitex acrylic paint) I don't recommend craft paint.

BRUSHES (TAKLON):
1" square (12 flat/bright/wash) "Large Square"
1/2" square (6 bright) "Medium Square"
small round detail (1-3 round) "Small Round"

CANVAS:
16 X 20 OR 12X16 stretched or panel

EXTRAS (found around the house)
paper plate or pallet
cup for water
paper towel or microfiber towel/rag
easel (optional)
extra paper plate or round cap object

Please contact me here : https://wendyanderson.art/contact
Trending Events On-Demand