Aziza Islam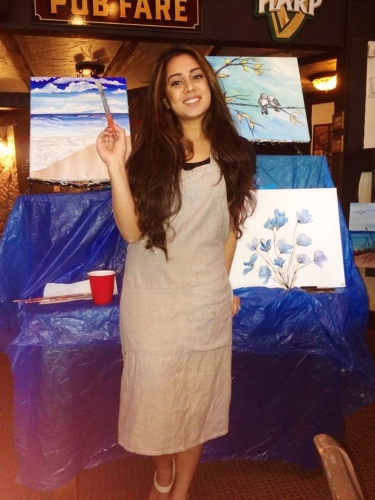 Aziza is a creative, young artist who paints in order to express her deepest emotions. She began painting in 2012 and has participated in the annual University of Toronto Mississauga Art Night ever since. Her paintings reflect her pain, joy and her world of dreams.
Currently she is working on the "Lonely Girl Collection", which she plans to finish and exhibit one day at an art gallery. She finds inspiration in her everyday life through the people she meets and the new experiences she faces.
In her spare time she enjoys belly dancing as well as cake decorating. Overall, Aziza is an interesting individual with multiple talents.
She believes that her passion for the things that she loves is what drives her to wake up every morning and make each day count.