5 ways that creativity helps improve your health
Let's admit it. We're all a little guilty of getting caught up in day-to-day chaos and forgetting how important it can be to take a moment and do something GOOD for ourselves. No, not hitting the gym or eating better (although both are great options), but rather flexing our creative muscles.
Ask yourself. How often do you get to be creative? How important is creativity in your life?
You may not have thought much about creativity when it comes to your health, but there are many studies out there that show a strong connection between creativity and health.
Here are five of the many ways that creativity improves your health.
1. It relieves stress and improves moods
Ever find yourself getting a little salty after a long day? Don't we all. Next time you do, get creative. Research has shown that expressing creativity can relieve stress and improve your mood. So next time you're feeling the workweek blues, try challenging your cooking skills with a fun new recipe.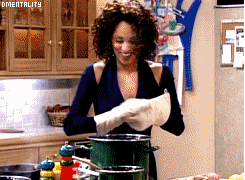 2. It increases empathy, tolerance, and feelings of love
We know how difficult it can be to bite your tongue when a friend tries to talk politics. Why not make it a little easier by mixing things up?
Research shows that expressing creativity releases dopamine and activates the pleasure center in your brain, enabling you to feel more relaxed and empathetic. Instead of biting your tongue, sip on a cocktail while you and your friend enjoy a fun nite out planting creating your own terrariums at Plant Nite.
3. It improves memory
Do you feel like your memory is getting worse and worse as you get older? Exercising creativity can help reverse that.
Studies have shown that getting creative increases and renews brain function, improving long and short-term memory, content retention, and attention span. Save your memories while improving your memory—try scrapbooking!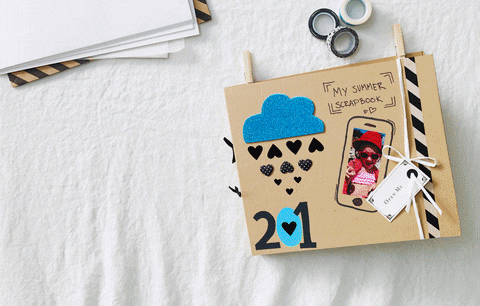 4. It boosts self-esteem and provides a sense of accomplishment
We all appreciate a little self-esteem boost every now and then. Well, researchers have found that getting creative can actually boost self-esteem and provide a sense of accomplishment.
Creativity allows for natural self-expression and the ability to produce an end product you can feel proud of—no matter how much your painting of a road may appear dangerously unrealistic. And if you're looking to improve your creative #skillz, join us at Paint Nite!
Our artists take what may seem like intimidating paintings and break them down to help you paint a new masterpiece that'll boost your self-esteem through the roof.
5. It improves immune system functioning
Constantly feeling like you're getting sick? Maybe you're not expressing your creativity as much as you should. Research has shown that getting creative can actually improve immune system functioning.
So next time you're feeling sick, resist the urge to Netflix and Chill and try a more productive way to get over your sickness. We suggest trying out some relaxing activities such as crocheting or adult coloring books.
—
Find out what creative experiences are in your neighborhood this week. Visit PaintNite.com or PlantNite.com today!