Signature Sips: Gingerbread Latte Martini
Gingerbread is not the easiest thing to make, and assembling a house of it will cause you more stress than it's worth (if we're being 100% transparent).
The frosting melts, the walls cave in while you let it set overnight, you walk in to the kitchen in the morning and it's on the floor,  your dog ate it and then you have to go the vet… and it's THE WORST. Not that this exact situation has happened to us or anything.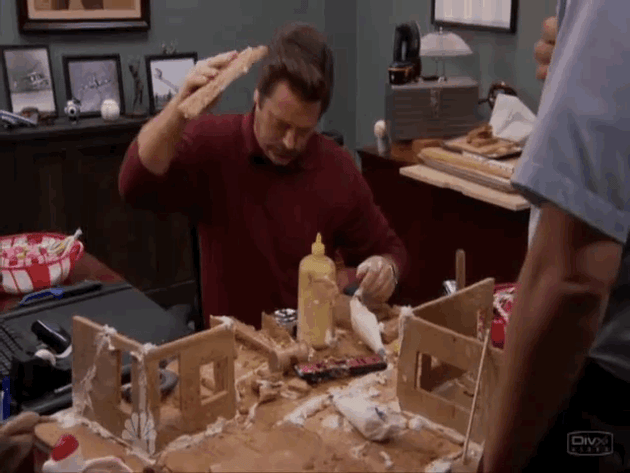 All rage aside though, gingerbread is delicious. Luckily you don't need a culinary or architecture degree to enjoy it! We have created a delicious, coffee-based, gingerbread cocktail that is easy to make, and SO yummy. Check it out!
Ingredients
For the gingerbread syrup, you will need:
1 tbsp vanilla extract
2 inches sliced fresh ginger
3 cinnamon sticks
1/2 cup brown sugar
For the cocktail, you will need:
1 oz. vanilla vodka
1 oz. Baileys
2 oz. cold brew coffee
1 tbsp gingerbread syrup
Caramel sauce
Gingerbread cookies
Brown sugar
Ground ginger
Ground cinnamon
Ground nutmeg
Step one: gingerbread syrup
First, you will need to make your own gingerbread syrup. Yep, you've got this. Put a cup of water, your brown sugar, ginger, and cinnamon sticks in a saucepan and simmer over medium. Stir until the brown sugar dissolves. Now, add in your vanilla and lower to low. Let simmer on low for about ten minutes – stirring occasionally. Remove from heat and let cool!
Step two: prep your glasses
While your syrup cools, it's time to prep your glasses. Start by squeezing caramel on to the rims of your glasses.
Then, dip the cocktail glasses in a mixture of ground ginger, brown sugar, cinnamon, and crushed gingerbread. You're now ready to make a cocktail.
Step three: shake it
Now, put one ounce of vanilla vodka…
… and one ounce of Baileys into a shaker with ice along with two ounces of cold brew, and a tablespoon of your homemade gingerbread syrup. Shake until a frost appears on the outside of you shaker. Pour into your rimmed glasses.
Step four: garnish
Now, fill each cup up and over with whipped cream. Don't hold back. It's the holidays!
Finally, garnish with a cute little gingerbread person, a cinnamon stick, and shake of cinnamon or nutmeg. ADORABLE.
Cheers – happy sipping!