Signature Sips: The Raspberry Beret
Let's talk about raspberries for a minute, shall we?
In addition to being downright delicious, this super berry is actually really good for you. According to some really impressive Google searching, we've found that raspberries contain powerful antioxidants and are known to aid in weight loss, improve skin health, and strengthen your immune system.
If any of the above is accurate, you have no good reason NOT to try this week's Signature Sip cocktail recipe – the Raspberry Beret.
Like the iconic French hat, this cocktail is sophisticated, sweet, and makes a statement. Plus, what's better than a drink that shares a name with one of Prince's greatest hits?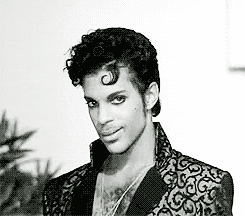 So, what goes into the Raspberry Beret? Take a peek!
Ingredients
For this cocktail you will need:
Raspberry vodka
St. Germain
Raspberries
Lemon
Step one: vodka
Add four ounces of vodka and two ounces of St. Germain to a blender full of ice. Did you know that St. Germain "is made from elderflower, a small, white starry flower that blooms through the spring and summer." Don't leave it out. It really adds a je ne sais quoi to this drink.
Step two: raspberries
Now, add a cup of raspberries (go local – they're still in season right now) and the juice of one lemon to your blender and blend.
Step three: enjoy!
Now, pour your blended cocktail into some glasses, garnish, and enjoy poolside, lakeside, seaside, or beside your best friends.
Cheers – happy sipping!