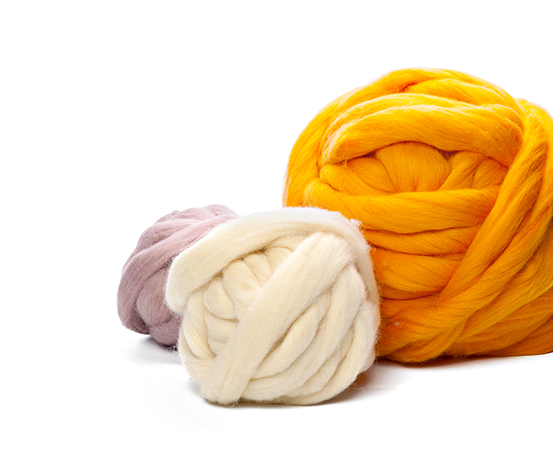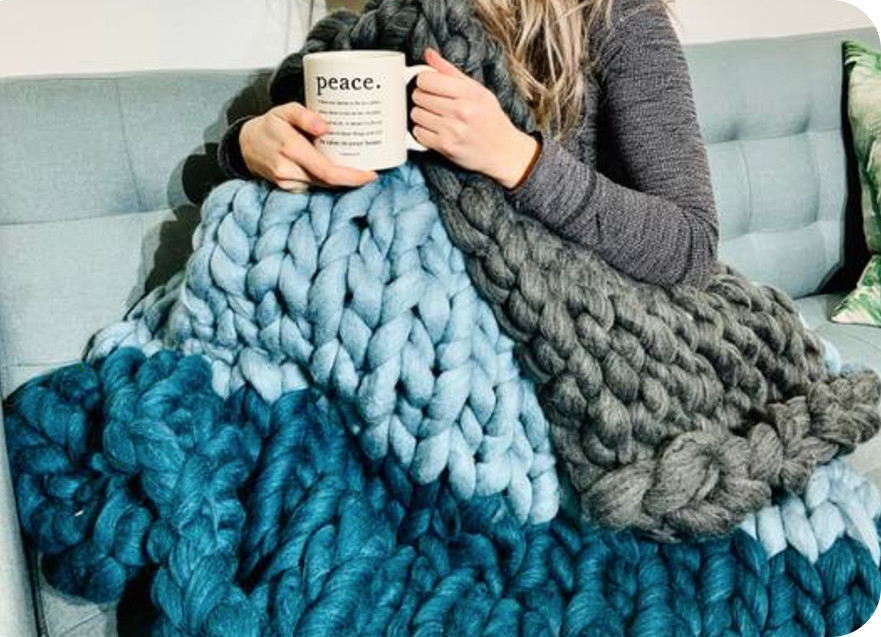 What is a
Chunky Blanket
event?
Prepare to be amazed as you learn to make a chunky blanket step-by-step. You won't believe how simple it is or the end results until you try it (even with zero knitting experience).
Much better than any online tutorial—here, you can ask questions to perfect your technique and keep your new skill for life. Because trust us, all your friends and family will want throw blankets after seeing yours!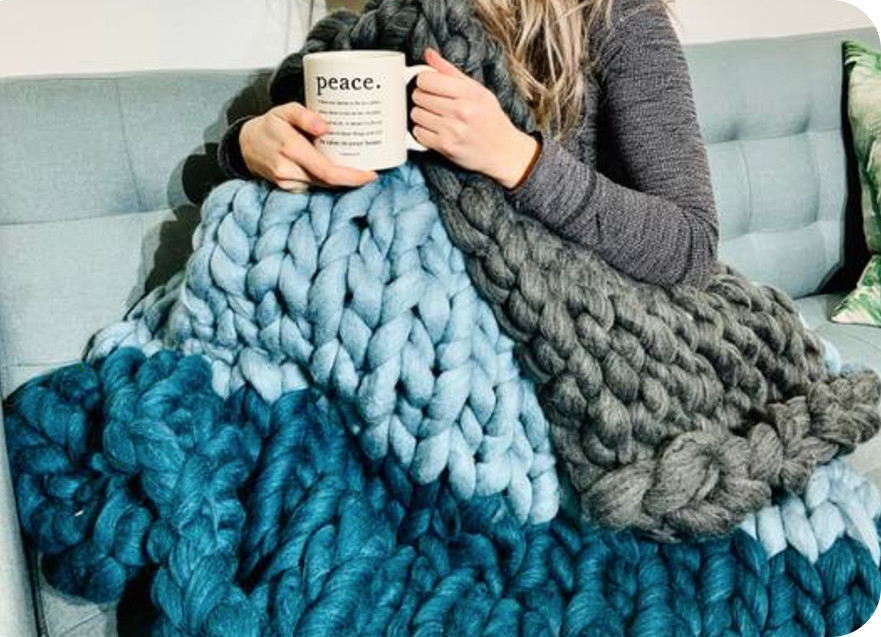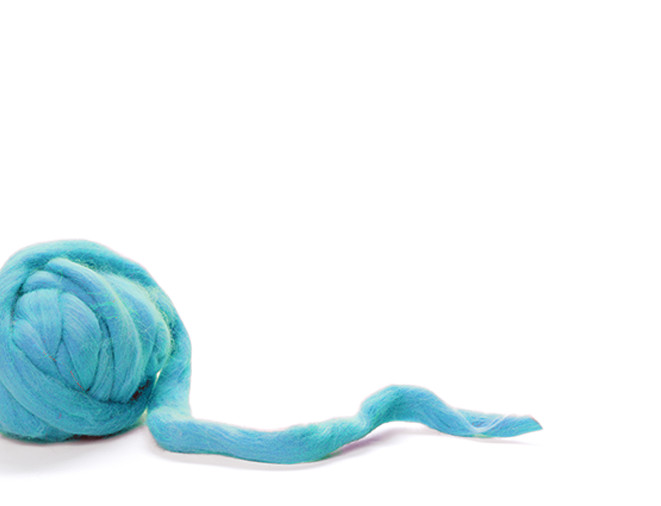 who are
Chunky Knit
events for?
We're not pulling the wool over your eyes when we say arm-knitting is very beginner-friendly. If you want a way into traditional knitting, our DIY chunky blankets will 100% give you the bug.
Even if you don't want to take your craft further, you're guaranteed a darn good time!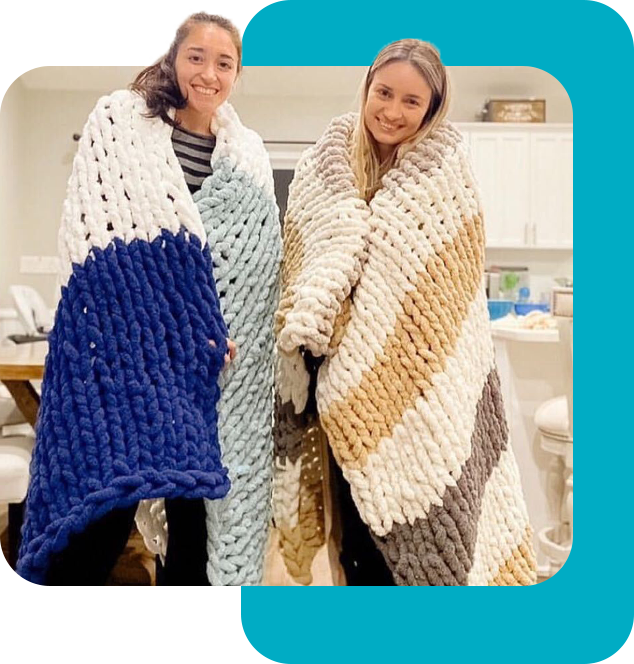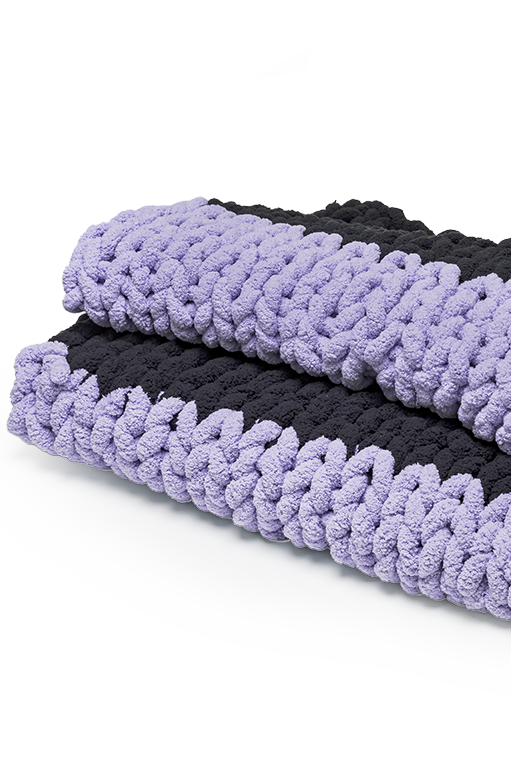 in-person events

in-person events

Pick which skein of yarn you like best, and follow along as we show you how to make a chunky knit blanket by hand. You'll learn everything from casting on to binding off, and within just a few short hours, you'll have a gorgeous throw to be proud of!

Just so you know, this isn't any ordinary knitting circle. You'll find us at one of your local venues, enjoying a cheeky beverage and food as we go.

Top tip: Arrive 15mins early to get your first round. You want all the sip and knit time you can get!

Find an Event

virtual events

virtual events

Want to make your chunky knit throw at home? Go for it! We'll ship your supplies and meet you over Zoom. You'll still have expert help, lots of laughs and a sick end product.

Top tip: Stock up on your favorite drinks and snacks before you begin.

Find a Virtual Event

HOW LOND DOES A CHUNKY BLANKET EVENT LAST?
Usually around two to three hours, but you can stay at the venue for as long as they'll have you.

WHAT DO TICKETS COVER?
The experience
Help from our pros
A DIY chunky knit blanket kit (aka chenille yarn)
Lifelong memories!

ARE THERE PRIVATE CHNUKY KNIT EVENTS?
You bet! Just speak to an Event Owner or drop a message to
groups@yaymaker.com
to find local artists near you.
HEAD TO
OUR CALENDAR
TO SEE THE LATEST
EVENTS ONLINE AND NEAR YOU.