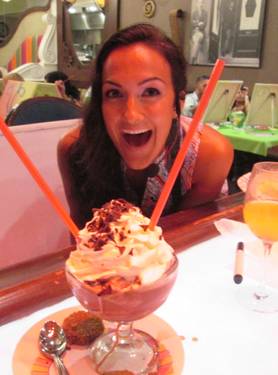 Andrea Soto2
---
Hosting since June 2014
100 events hosted
---
Andrea is a graduate of the Art Institute of Fort Lauderdale and lifelong lover of fine art. Her parents encouraged her interest in art when she was a child and had no problem hanging her stick figure drawings all over the living room, calling it her "Art Show". She studied as a Visual Arts Major in high school, where she grew her skills greatly and realized her passion for painting.
A U.S. Army Combat Veteran, Andrea used painting as an outlet to escape the stresses of the field while deployed in the Iraq war. In her civilian life, she regularly showcases and sells her paintings, (mostly portraits) in local South Florida galleries.
Now married and a mother of two toddler boys, she spends most of her days chasing her boys around the parks and beaches, crafting with kids, wiping noses and changing diapers. But her nights..are spent in front of the canvas. A paintbrush in one hand and glass of Chardonnay in the other, Andrea is able to share with others the joy of painting that has become her passion and purpose.