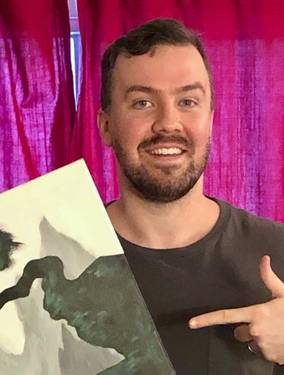 Jack Fitzmorris
---
Hosting since February 2020

16 events hosted
---
By day, Jack is a professional storyboard artist and illustrator for film, commercials, and comics. But when night comes, it's time to paint! With experience teaching both adults and children, he loves seeing people discover new forms of expressing themselves through art.
In addition to painter and illustrator, Jack is also an experienced actor, who you may spot in the occasional commercial, indie film, or failed television pilot.
He feels strongly that while there are many different ways to paint, there is definitely no "wrong" way, and that above all, you should have fun!