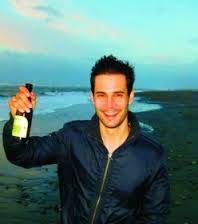 Jonny Fedo
---
Hosting since July 2013
304 events hosted
---
Stick figures and puffy clouds be-damned; Jon cut his teeth at art drawing transformers, GI Joe figures, Garfield the cat and epic Star Wars battles as a wee lad.
Never one to be afraid of standing out from the crowd, Jon spent five years studying visual arts at Etobicoke School of the Arts before setting his sights on becoming a musician. After a decade spent travelling the country as a band sides-man, living the life and seeing things few ever get to see, he's finally gone back to his roots.
Now armed with both paintbrush and pint glass in either hand, Jon is excited at the chance to help spearhead the Toronto chapter of Yaymaker, and once again bring art back into the hands of where it truly belongs: the people!