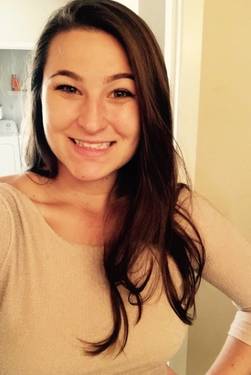 Michelle Will
---
Hosting since October 2014
129 events hosted
---
Michelle has been an artist with PaintNite Philadelphia, Durham, and Raleigh, and is back after a 2-year break to share her passion for painting with Raleigh again! She received her BFA in sculpture with a minor in painting from Virginia Tech in 2014 and gained experience as a Pre K-8th grade Art teacher, Fine Art Gallery Manager, Sculptor Assistant and Master Artist for PaintNite.
Michelle used her break to launch her full-time career and now lives near downtown Raleigh. She brings her fine art degree, her patience and experience as an art teacher, and her carefree love of the craft to every class she leads.
Michelle has a wolf-dog named Thor, creates commissioned artwork, plays ice hockey, and is patiently waiting for her #1 guy to return from deployment!