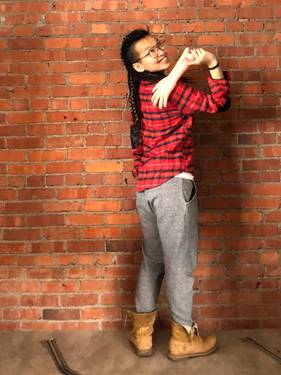 Shelley Lim
---
Hosting since July 2017
375 events hosted
---
Art has always been an outlet for me, from making music to drawing and painting. I would literally draw, paint and write on anything I can lay my hands on. I have painted on rocks and glued googly eyes on them as well as leftover firewood. And then my fur baby and I would cycle around the city to leave these pieces in random spots. My subject matter mostly comes from my life experiences. Art to me is another form of expressing myself and sharing a message with the world.
I graduated from Victoria University, Australia in Multimedia Systems majoring in Digital Arts and about a decade ago in Montreal, I was introduced to oil paint and started transferring my imaginations with oil instead. At this moment, I was also doing freelance fashion and wedding photography and it was mind blasting!! With all that combined – I took art and mixed media to a whole new level! Now in Calgary, I have expanded my horizons over to Acrylic Paint and Wood Burning – pyrography and paint !?!?!?! Somebody, please calm me down ;p
On that note, I am very excited to share my passion and energy as a Paint Nite Instructor and looking forward to seeing all your beautiful personalities come through on our big blank canvas!