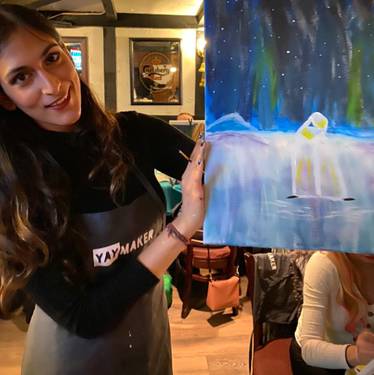 Yasmin
---
Hosting since December 2019
38 events hosted
---
I'm Yasmin, your candle maker extraordinaire!
As a child I was always creating art and jewelry for my loved ones. Now days you can catch grown up Yasmin teaching candle making classes for your entertainment.
Full of energy and mostly coffee, I always try to bring positivity and hilarity to my events.
I focus on being welcoming and inclusive, using icebreakers to start the conversations. Guiding you through the adventure of candle making!
Come sip on some good vibes with me!