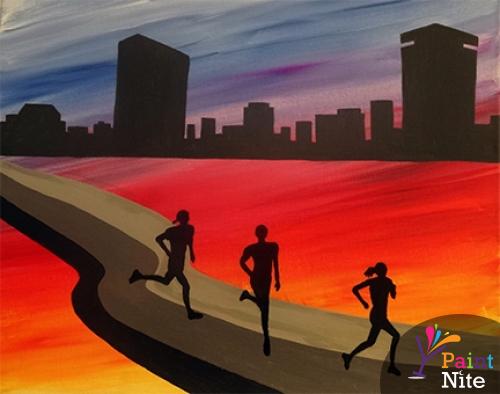 Road To Recovery
You'll be painting this!
Miles For Marc @Green's Grill & Pub (Woburn)(4/15/14)
Please go to our Event Calendar for more events
Calendar
SPECIAL EVENT!
EVENT DETAILS
Join us for a very special evening of Fundraising for Miles For Marc.
Marc Fucarile of Stoneham is a Boston Marathon survivor. He lost his leg & suffered numerous burns all over his body in the 2013 attacks. Since April, Marc has undergone over 50 surgeries and continues to fight this battle every day. A team of family members and friends have pledged to run the 2014 Boston Marathon in Marc's honor.
Enjoy a night of painting, fun, celebrating and moving forward as we paint "Road To Recovery" and honor Marc, the Boston Marathon -the athletes, the survivors and the family and friends supporting this cause.
$20 of your ticket purchase will go to help Marc and his family and their ongoing medical costs.
To provide you the best experience, we recommend upgrading your web browser with Google Chrome or the latest version of Internet Explorer