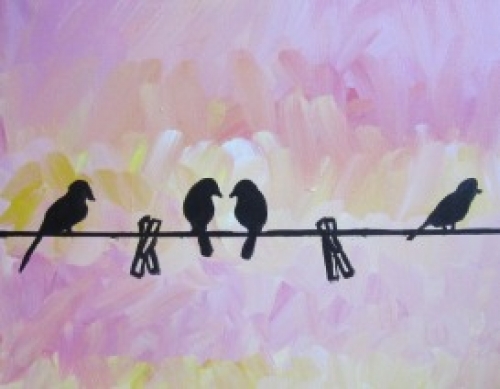 Birds on Clothesline
You'll be painting this!
MARCOS RISTORANTE ITALIANO May 12, 2014
Please go to our Event Calendar for more events
Calendar
LOCATION DETAILS
Going out to eat should be fun, relaxing, enjoyable and
most importantly.... delicious! Our goal at Marco's Ristorante Italiano
is to have you enjoy each and every course as Italian cuisine has been celebrated for centuries. From our unique appetizers to our traditional
entrees and homemade desserts you will taste generations
of care and preparation in every dish...making your visit
truly "an Italian Experience"
To provide you the best experience, we recommend upgrading your web browser with Google Chrome or the latest version of Internet Explorer