what is Create
a Ukulele?
Say aloha to Paint Nite's musical younger sibling! This paint and sip party will have you customizing a ukulele with stencils while catching up with your favorite people.
Never played the ukulele? Don't fret—your host will teach you a few tricks. But regardless of if you become a pro or not, it still makes for an awesome time and fantastic home décor!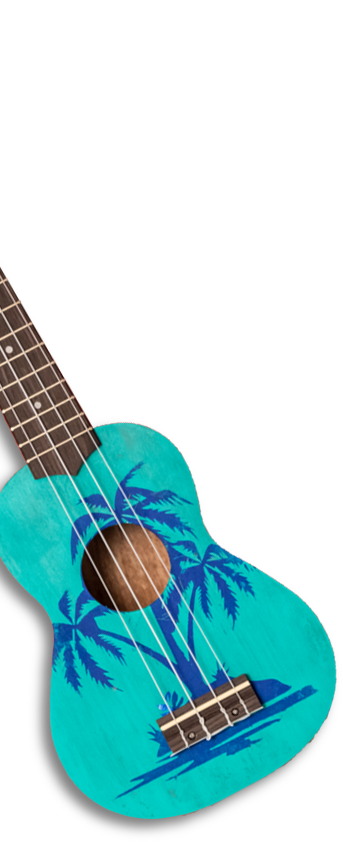 who are
our ukulele
events for?
Everybody! No musical or woodwork experience is needed. Your host will take you through everything step-by-step.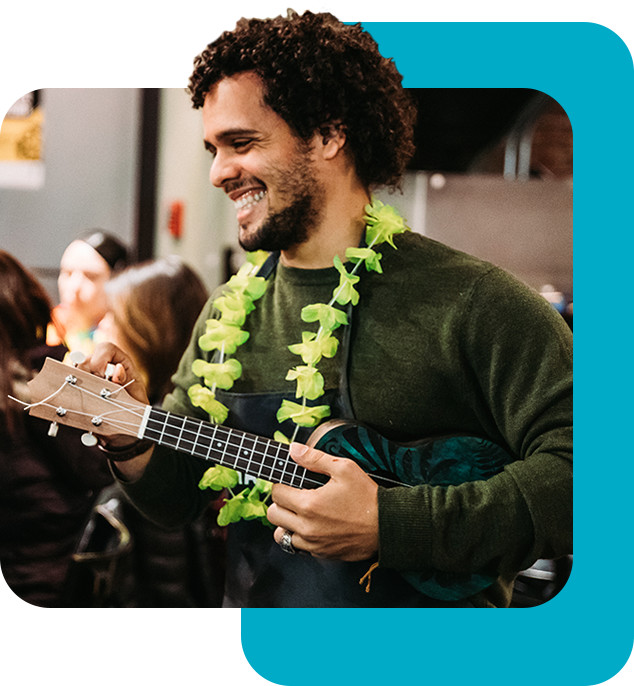 in-person events

in-person events

Not only are our in-person events a real good time, but they're also a really good way to check out local hotspots. Like the original Paint Nite, we'll meet in a restaurant or bar, not a cutesy art studio.

You'll have your own ukulele set waiting for you, and your host will show you how to finish it up and make it look cool.

Top tip: Rock up about 15mins or so early to find a seat and get your first round.

Find an Event

virtual events

virtual events

If your dream night out is actually a night in, we've got your back. Get the crew over, meet them online or come alone for a virtual jam. We'll ship your supplies and provide the same barrel of laughs!

Top tip: You're still gonna want to paint, sip and nibble, so make sure you stock up on supplies beforehand.

Find a Virtual Event

HOW LONG DOES IT TAKE TO BUILD A UKULELE?
You're looking around 2 hours for in-person Create a Ukuleles, but virtual's a little less. Of course, you're welcome to keep the party going for as long as the venue will have you!

WHAT DO TICKETS COVER?
The experience
Help from our pros
DIY ukulele kit
Lifelong memories!

ARE THERE PRIVATE UKE NITES?
HEAD TO
OUR CALENDAR
FOR ALL THE LATEST AND
GREATEST EVENTS ONLINE
AND NEAR YOU.