1 events|No reviews written yet
Spooky Fall Cocktail Workshop
---
---
For: Adults Only

45 minutes

Language: English

Promo codes/Vouchers not accepted for this event

Purchases w/ supplies not eligible for reschedule

---

Live Virtual Event - Interact with the host

This event is not pre-recorded.
---
About the Workshop
Stir and shake the night away with a spooky, mezcal cocktail workshop experience to celebrate the season. We've teamed up with the best in the business of cocktails to bring you an exclusive autumn cocktail kit for both seasoned pros and curious, soon-to-be converts. Featuring award-winning and small-batch ingredients, our mixologist will teach you the fundamentals of cocktail making, how to craft two award-winning, fall cocktails, Spellbinder and Mystic Brew, (enough for 4 people to have 2 drinks each), and skills to last a lifetime. Gain new ideas and feel confident making drinks with your new mixology skills. (Mezcal is the recommended liquor, but Tequila works as well!)
Spellbinder A season-defying colada that'll put you in a tropical trance incorporating cream of coconut, grapefruit juice, and Zingiberceae syrup.
Mystic Brew An old fashioned unites mezcal with a rich coffee syrup that features a simple but omnipresent mix of star anise, cardamom, and clove. The spices harmonize with the bitters and a finishing touch of grapefruit aroma and smoldering cinnamon fog directly target the complex fruit and char notes of the spirit.
What's In the Kit
We'll deliver a carefully curated cocktail kit with everything you need directly to your door—house-made syrups, bitters, seasonings, and mixers; you just add the liquor. Each ingredient is hand-selected by the cocktail geniuses at Shaker & Spoon, so you know it's going to be a best-in-class experience!
No Alcohol Included
Wondering why we don't include alcohol in your cocktail kit? For your benefit! Guests can join from anywhere in the U.S., don't need to sign at delivery, and of course, can choose to shake up the cocktails with their favorite brand of mezcal (or tequila). A week prior to the cocktail workshop we'll send each guest an email with our favorite and suggested selections.
ABOUT YOUR HOST
You may reschedule or cancel tickets up to 8 hours before the event starts. Read our reschedule policy here.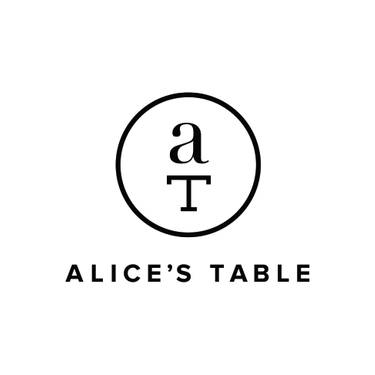 Our curated live and on-demand streaming experiences mix and stir top talent with crave-worthy kits to bring you an event to remember, fr...
View Alice's Table Page
Events like this