Bout Time Pub & Grub - West Valley City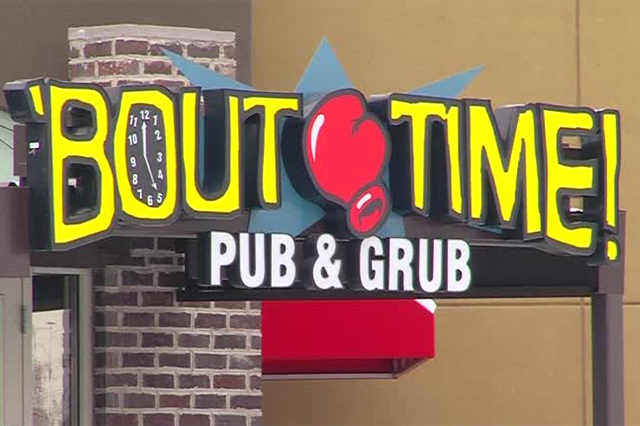 @Bout Time Pub & Grub - West Valley City
3318 South Decker Lake Drive West Valley City, UT
There are many reasons to love our pub. Not only are we the biggest but I think
+ More
There are many reasons to love our pub. Not only are we the biggest but I think we are the best. We are located right next to the Maverik Center so it makes one hell of a pre-concert or after concert party.
Our kitchen staff takes pride in what they put out of the kitchen and aren't just here to collect a paycheck. This makes our food far better than your typical bar. Our bartenders all like what they do and it shows. We are like one big family. It's like you are walking into a Cheers episode where everyone knows your name and poison. If you've never been in here before they are still going to treat you like a long time friend because they know every guest is making a choice to come in here and if we aren't showing you a good time, they know you will choose somewhere else.
We also have daily food specials, so check us daily via our face book page, starting with the amazing deal of our $5.00 Burger & Fries.... Yeah, just 5 bucks on Mondays!
So stop on in to Bout Time Pub & Grub Maverik Center at 3318 Decker Lake Drive & check us out. Open 10 A.M. - 1 A.M. 7 days a week. Ages 21+ only.
Please note: Paint Nite is only for adults age 21 and older. Adult language and content may be used. This is NOT a BYOB event. Drinks, food and gratuity are NOT included in the ticket price. Your preferred drinks and/or food are purchased directly from the venue on the night of the event. Thank you.