what is
Paint Nite?
Paint Nite is here to give your nights out some oomph! You know those times when you wanna do something different but have zero clue where to start? That's where we come in.
We'll show you how to do a painting while you get your buzz on, and sure, we'd like to think you'll learn something, but the main thing is you're having fun. Just sip, paint, laugh and repeat.

who are
our painting
events for?
We welcome anyone and everyone! All of our events say if they're for kids, teens or adults, but experience doesn't matter one bit.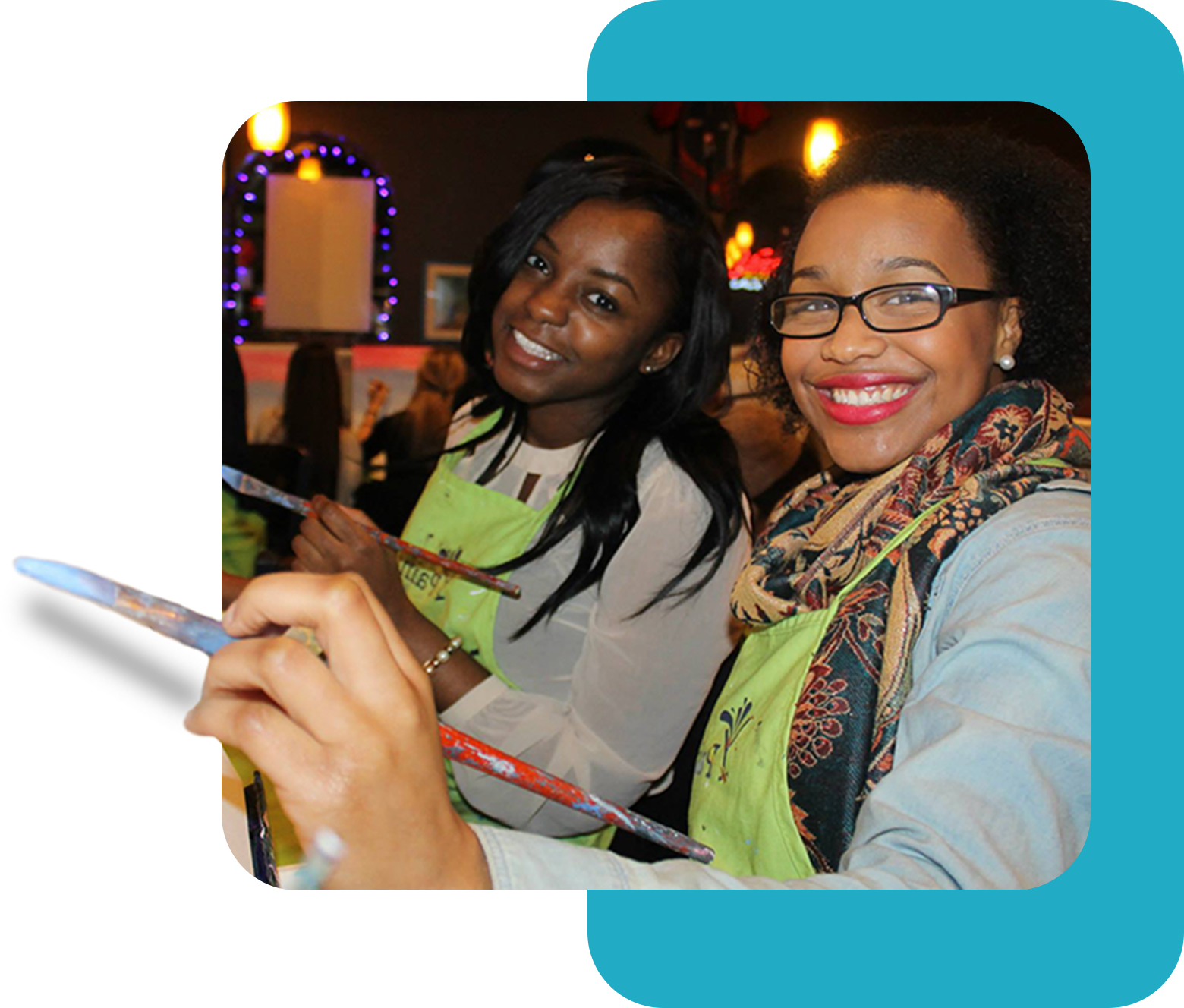 in-person events

in-person events

We're the most informal of the informal when it comes to painting classes. You'll find us in one of your local restaurants or bars—not an art studio—where we'll have our own area.

We'll go through everything step-by-step, and you'll never have to miss a beat because we'll have a server taking food and drink orders.

Top tip: Arrive 15mins or so early to find a seat and order your first round.

Find Events Near You

virtual events

virtual events

You can pretty much expect the same experience from our online paint and sip events—the only difference is we'll meet over Zoom.

Everything is live, so feel free to ask questions and banter with the host and other guests.

Top tip: Remember to grab paint and sip supplies (including drinks and snacks) before the event.

Find a Virtual Event

HOW LONG DOES PAINT NITE LAST?
Most events last around two hours, but you can stay at the venue for as long as they'll have you!

WHAT DO TICKETS COVER?
The experience
Help from our pros
Supplies (virtual events may vary)
Lifelong memories!

ARE THERE PRIVATE PAINT NITES?
HEAD TO
OUR CALENDAR
TO SEE THE LATEST EVENTS
ONLINE AND NEAR YOU.