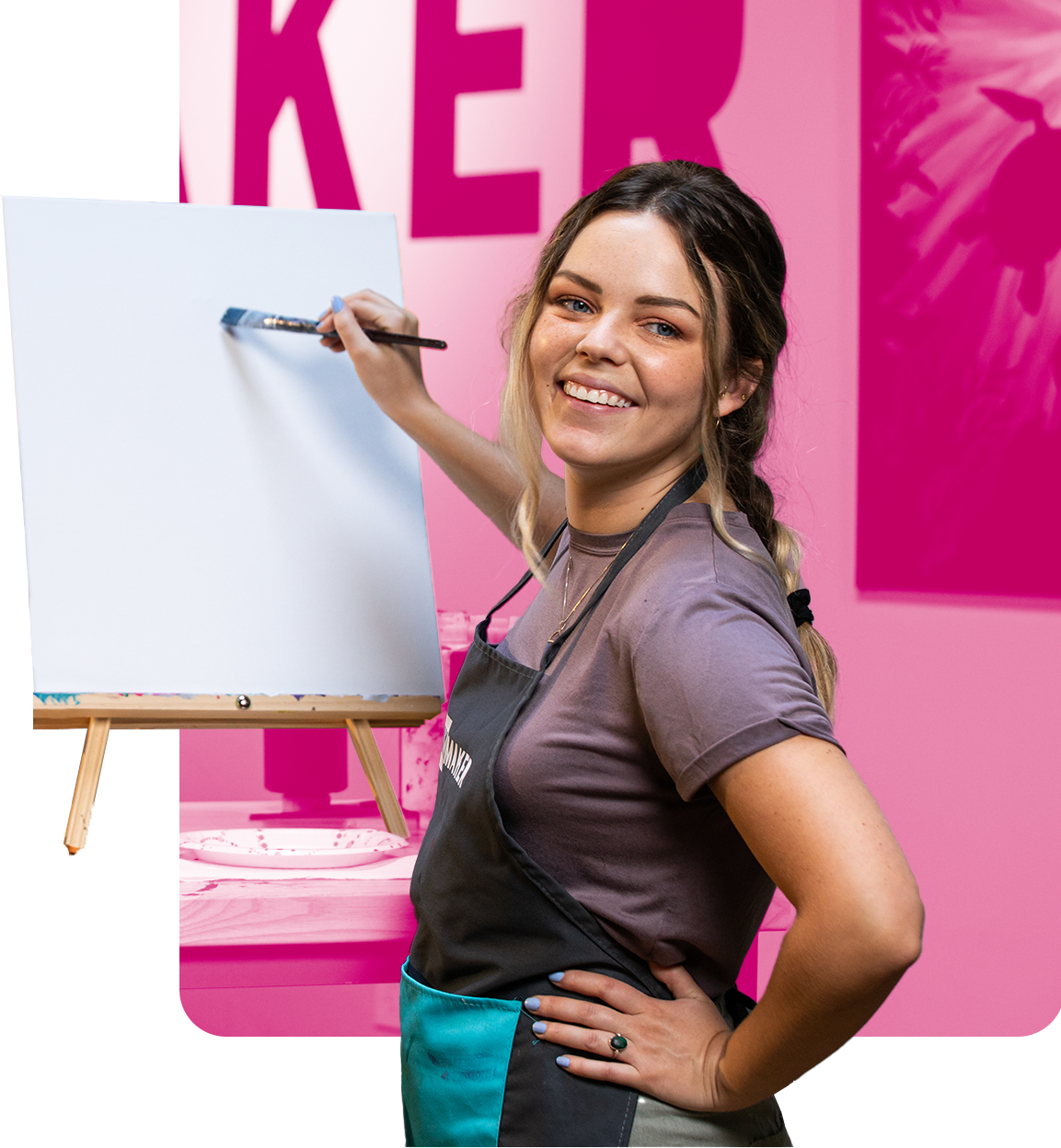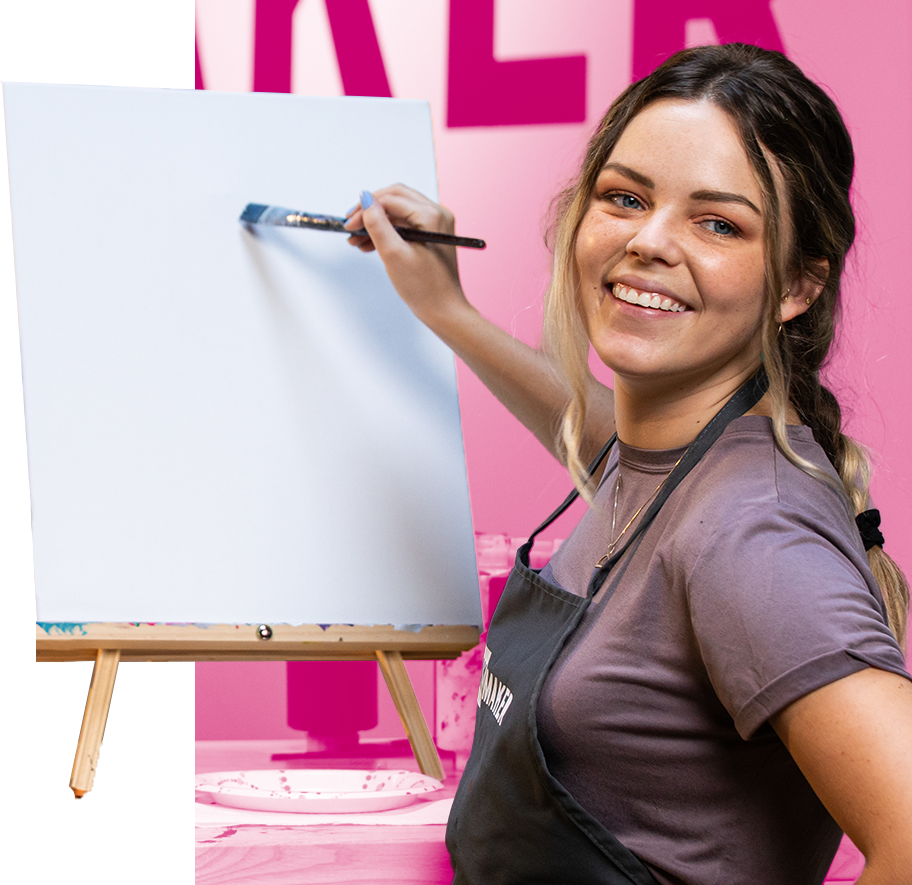 join the
PaintNite.com

collective & run your own creative events

Take your personality and creative talents and turn them into a lucrative side hustle. With our incredible support network and global customer base, you'll develop an enthusiastic following in no time!

Start now
Take your personality and creative talents and turn them into a lucrative side hustle. With our incredible support network and global customer base, you'll develop an enthusiastic following in no time!
Start now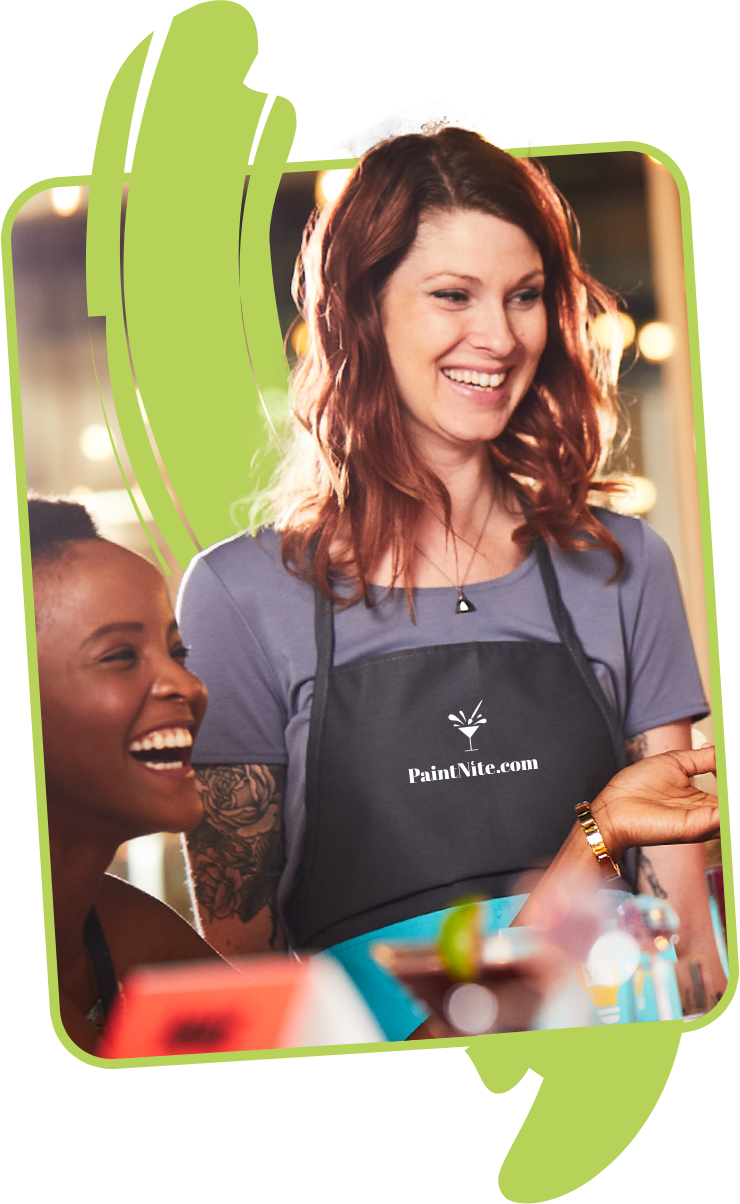 what's an Event Owner?
If you ask us, Event Owners are like unicorns. Corny as it sounds, they're the magical people who make PaintNite.com the experience people know and love.
Not only do Event Owners lead creative events, but they also plan them and have a direct connection with our guests. It's the perfect gig or side hustle idea for anyone creative!
how it works

Revenue Share Model
There are no deeded territories, franchise fees, or out-of-pocket costs. You keep 70% of your ticket sales, and the other 30% helps support the platform.

Our
Venues
We collaborate with local restaurants and bars. They provide us with a space, and we bring them new patrons.

The Secret to SuccesS
Take advantage of all the tools and resources at your fingertips, and you're sure to succeed. Ultimately, the more you put in, the more you get out.
what we offer
LOCAL & NATIONAL MARKETING

We'll display all of your events on our website and give you a personal landing page. Plus, you'll have opportunities to be on our social media channels, emails and digital PR campaigns.

MENTORSHIP
& SUPPORT

Be your own boss, but know we've got your back. You'll have access to a Regional Mentor, monthly webinars, a dedicated support email and more.

COMMUNITY & CONNECTION

Expand your social network, make new friends and connect with others on the platform. You can always turn to your fellow Event Owners for support.

VENUE MARKETPLACE

Connect with local venues on the platform via our online marketplace or source your own. Our goal is to make finding a location as easy as possible.

FLEXIBILITY

Not only can you decide how many events you run, but also where. You'll have the means to host in-person, virtual and pre-recorded streamed events.

OPPORTUNITIES TO EARN EXTRA MONEY

Get passive income through our Project Share Program and host private and corporate events, with higher ticket prices.

PROJECT SHARE PROGRAM

Submit project ideas to the platform and collect royalties when they're used at an event. Previous Event Owners have earned upwards of $30k on a single painting!
who we're looking for
PaintNite.com is far from just a third-party platform to post events and make extra cash. People come here to connect while bringing something positive to their community.
We're always on the lookout for
people who are:
Fun-loving
Social
Passionate collaborators
Willing to put themselves out there
Looking for a creative outlet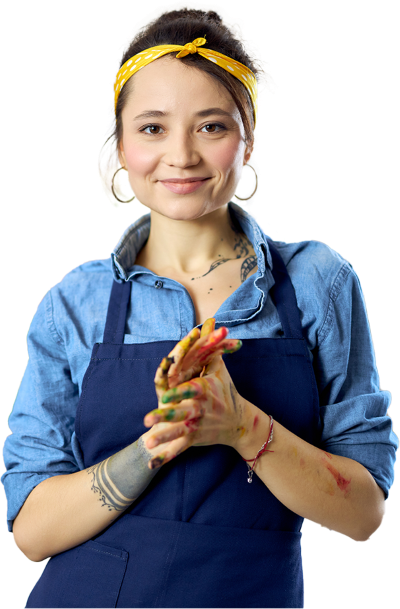 who is this opportunity
not for?
If you're looking for a stopgap or a get-rich- quick scheme, this isn't it. Being an Event Owner is hands-on work for those wanting to express themselves and find like-minded people.
Pour your full passion into it, and it will become something beautiful that grows over time!
choose the path
that
works
for
you


Event Postings
Virtual Events
Event Owner Page
Private Calendar
Customer Email List
Venue Marketplace
Review Disputes
Online Community Access
Support Responses
$0

/month




FREE

F
4 per month

Locked

Unlocked

Locked

Locked

Locked

None

Locked

Basic
$24.99

/month




STANDARD

S
8 per month

Locked

Unlocked

Unlocked

Unlocked

Unlocked

1 per month

Unlocked

Priority
$39.99

/month




UNLIMITED

U
Unlimited

Unlocked

Unlocked +

private event booking capability

Unlocked

Unlocked

Unlocked

2 per month

Unlocked

Priority
TRY UNLIMITED FOR FREE
Hurry, this offer won't last.
Sign up now and get Unlimited Tier benefits for your first three months on the platform without paying a thing!
Meet Some of our Event Owner Family
FAQs
How much will I earn?
How much will I earn?
-+
You are free to host as many events as you like and decide your own ticket prices (within reason). Of these ticket fees, you keep 70%, and the rest goes towards our services and running the platform.
Is PaintNite.com a franchise?
Is PaintNite.com a franchise?
-+
No, we are not a franchise. There are no fees or out-of-pocket costs when you join the platform. Our goal is simply to do what we can to help your small business succeed.
How are private and corporate events booked?
How are private and corporate events booked?
-+
Private events are the perfect way to get more money from your side gig, as you're guaranteed a good turnout. Plus, you can charge more.
Guests can book directly through your personal Event Owner page or enquire with our Private Events Team, who will guide them to a nearby host. If you're in the area, that could be you!
Corporate events are a huge part of our business. These clients only speak with our specialist event planners on yaymaker.com. The team will consider the request and find the best-fitting host with consistently high reviews.
Who handles customer service?
Who handles customer service?
-+
Customer satisfaction is super important to us, so we like to make ourselves as accessible as possible. Although we have full-time customer service reps, guests can also reach out to Event Owners directly.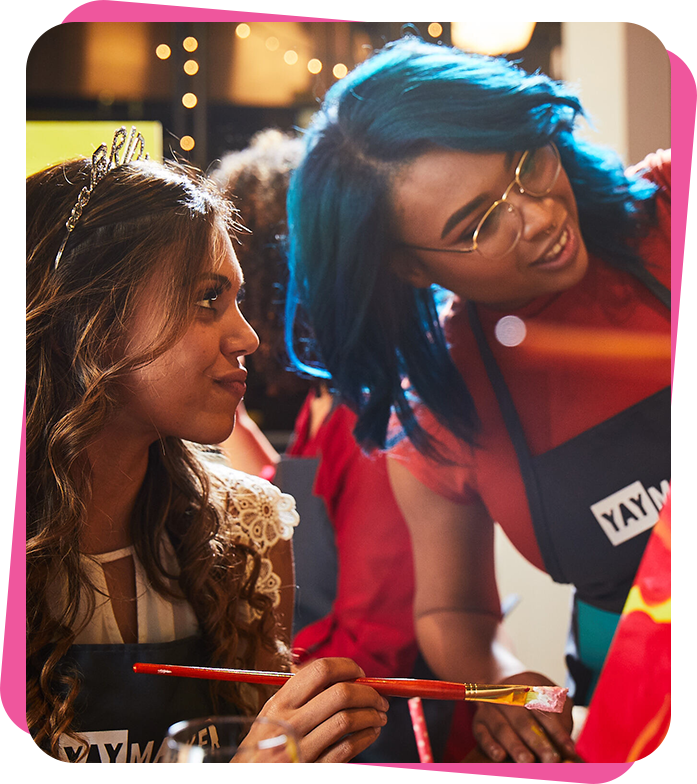 ready to start your side hustle?
Apply now, and a member of our team will reach out to you shortly.
Let's go!