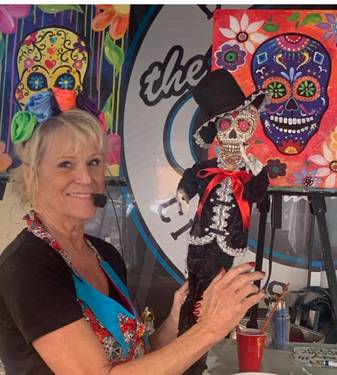 Beth Bates
---
Hosting since December 2015
1040 events hosted
---
BETH BATES is all about:
•PAINTING!
•PEOPLE!
•PARTIES!
The love and passion for art in my life goes back as far as I can remember. When I was 5, my mom framed and hung my first "poster paint" painting of a seahorse.
I grew up in Sacramento and left for college at 17. Art was my major at The University of the Pacific and The Pasadena Art Center, College of Design. My early careers include Art Directing in Los Angeles, commissioned original and limited editions for residential and commercial clients. I have had the great fortune to have taught art to elementary, high school and adult students.
My passion for liberation and inspiration through art and creativity for you to join me for some crazy fun and therapeutic creativity!