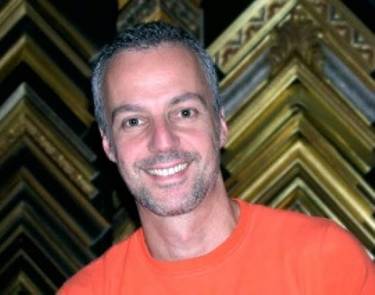 Brian Antifonario
---
Hosting since April 2014
778 events hosted
---
Brian Antifonario
Bio

Born 1962 in Lowell, Massachusetts, Brian has been doing art ever since he could hold an oversized Crayon in his young hands. At age 13, he won a hometown Parks and Recreation citywide art contest using provided only craft materials. He explained, "I looked at the various craft material and decided to do a homage to my mother's two tier wooden fruit bowl. I used burlap to represent the wood and a variety of colorful materials to create the various fruits." He laughs, "I was actually shocked that I won first prize." He knew way back then that a career in art was probably his calling.
He graduated with honors from Salem State University, Massachusetts, in 1986 with a Bachelor of General Studies degree with a focus on the Arts and Media Communications. He took advantage of study abroad program in his junior year and spent a semester at Nottingham University, Nottingham, England and the next semester at the Université de Caen, Caen, France. During that time he studied play-writing, and film making in England and fulfilled a bachelor's of science French language course in France. While in Europe he absorbed the culture and was inspired by the people and the beaux art all around.
After college he worked many jobs, as a creative mind tends to do, and pursued painting on his own and through various art workshops. At the Beacon Hill Art Walk he garnered a blue ribbon for his nighttime portrait of the Eiffel Tower.
Brian's fine art paintings, and digital graphics can be seen and are available for sale at www.Etsy.com/shop/AntifonarioGallery/