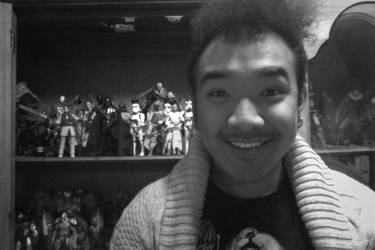 Carl Dalida
---
Hosting since November 2016
454 events hosted
---
Carl is an artist who started drawing when he was 3 years old, held his first paint brush at the age of 9 and became adept with painting at the age of 16. He has successfully finished his bachelor of Fine Arts at Fanshawe College and won 3rd place in the Bijan Award contest during his 3rd and final year is Fanshawe's Fine Arts program. He also has one year experience in the Beal full day art program.
He has experience working with children at the London Museum's Summer Art Camp and 3 years of customer service at International Bakery where he learned how to ensure the satisfaction of everyone.
Carl's main skills in art include watercolour, acrylic, ink, graphite and pen and is capable of ink wash, watercolour and comic book art style of drawing. Carl is heavily inspired by the works of artists such as Takehiko Inoue, Agnes Cecile and Vincent Castiglia.
He is a great teacher and entertainer that can make you laugh and learn at the same time.