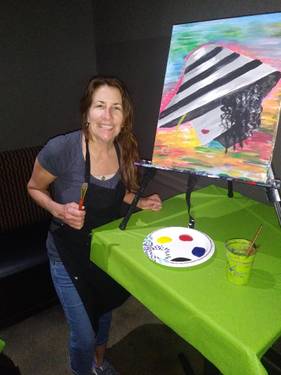 Donna Robinson
---
Hosting since March 2021
80 events hosted
---
I'm your hostess for this event! I have over 6 years of experience with paint nite events. I can lead you through paintings, design-a-sign, candlemaker, plant nite, ukulele, ceramics, and any other craft or hobby that helps you relax and enjoy the atmosphere. Whether your event is virtual or in person, you will find we do everything to make you feel successful with your creation. We allow you to choose your own colors, improvise, take-away, or just sit back and play around with no judgement. We also have a great sense of humor, so if you need a laugh we are here for you.
You can email me personally
I look forward to seeing you!