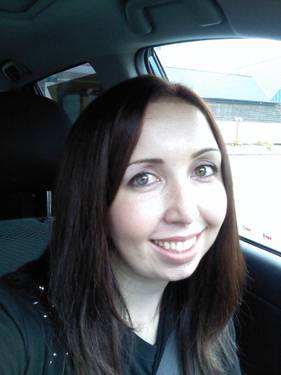 Jennifer Hodgkins
---
Hosting since May 2014
206 events hosted
---
I am originally from Massachusetts. My husband and I moved here September 2005. Moving here was quite the little adventure...discovering all the differences between the east cost and mid west, and I'm still picking up a few new things every now and again.

Although I haven't taken any formal classes on art or painting, art has always been involved in my life, my mother and grandmother made sure of that. My grandmother owned a ceramic shop and taught classes regularly. My sisters and I were part of them often. She had so many ceramic pieces that years after she sold her business we still have many ceramic figures to paint!

Currently I am a senior Esthetician (16 years) and a Nail Technician (4 years) with Whit's End Studio in Dexter, Mi and I use my nickname, Jaycee.. It is within this industry I can express my creativity through make-up and polish designing for my clients. I am very passionate about meeting my clients expectations of their services and more. It is because of them that my creativity has been sparked and I am driven to do more with it I have taken a few classes on cake decorating and now run a small cake & cupcake business out of my home called "Mama Cakes". As you can see I have several outlets for creativity and now I can add canvas painting to the many options for myself. I am always up for a challenge and I look forward to sharing good times, fun memories and great painting with everyone!
If you have any questions please do not hesitate to contact me on our Facebook page, www.facebook.com/PaintNiteAnnArbor.