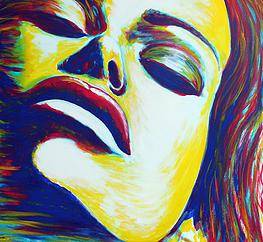 Michael Aucoin
---
Hosting since December 2014
1 events hosted
---
"I am an artist."
Art has been the main influence on my entire life. Growing up in a smaller beach community on Cape Cod, always left me wondering what else was out there, what else is different than this "cookie cutter" world the majority of us envision and live our lives in, never asking "why" or "what else." As I began to ask these questions I found answers within myself, and the only way I have been able to express these feelings has been through my art work, and the creative process.
From painting on canvas to charcoal on paper, I put my energy and my own being into each work I create. My goal is to move the viewer to a different mental or even a physical place. As they get lost in the bold colors, and bright whites, the energy and emotions leak out onto their being and they soon feel something very different.
These works are not photo reproductions, or photo shopped images called "artwork". They are custom images, painted, drawn, splattered, thrown and created by my hands, for a very specific reason:
To express the feelings that everyone should live with, the full spectrum of feelings present in the human body, happiness, depression, anger, insanity, and even physical senses like hot and cold are ever present in each piece I create.