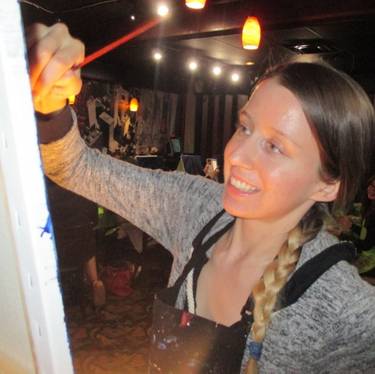 Natasha M.
---
Hosting since June 2014
466 events hosted
---
Natasha has been with Paint Nite since 2014 where she has enjoyed hosting and co-hosting hundreds of events in and around Orlando.
Her love for art began when she was 4, making "masterpieces" on her mother's walls and furniture (which naturally got her in a lot of trouble then :) but she now also does wall murals). She experimented with many different mediums and fell in love with acrylic paint and watercolor's.
Natasha studied art for many years and enjoy's sharing what brought her joy and comfort for some time now. First time painter's don't be shy, come out and have a good time!
Ask her anything!